marked this post as
complete
Merged in a post:
Adding a language tick box to projects that is requires at least 1 language to be selected
Given the increase in the number of courses where there are French speakers it would be good to have a mandatory field where employers select what national languages they offer the project in.
My thought is adding that field under the company information page that is mandatory for them to fill out, there can be a tick box for French and English and a rule that at least 1 must be selected. On the Course page that could be shown at the top between the seeking students location and incentives (see screenshot). It could just say Languages and have FR an/or EN in bold.
When it comes to searching for projects we could then add a filter that allows us to tick box French/English or both.
I would say that this should be done on a project by project basis vs at the employer level because some departments may not have someone able to offer one of the languages.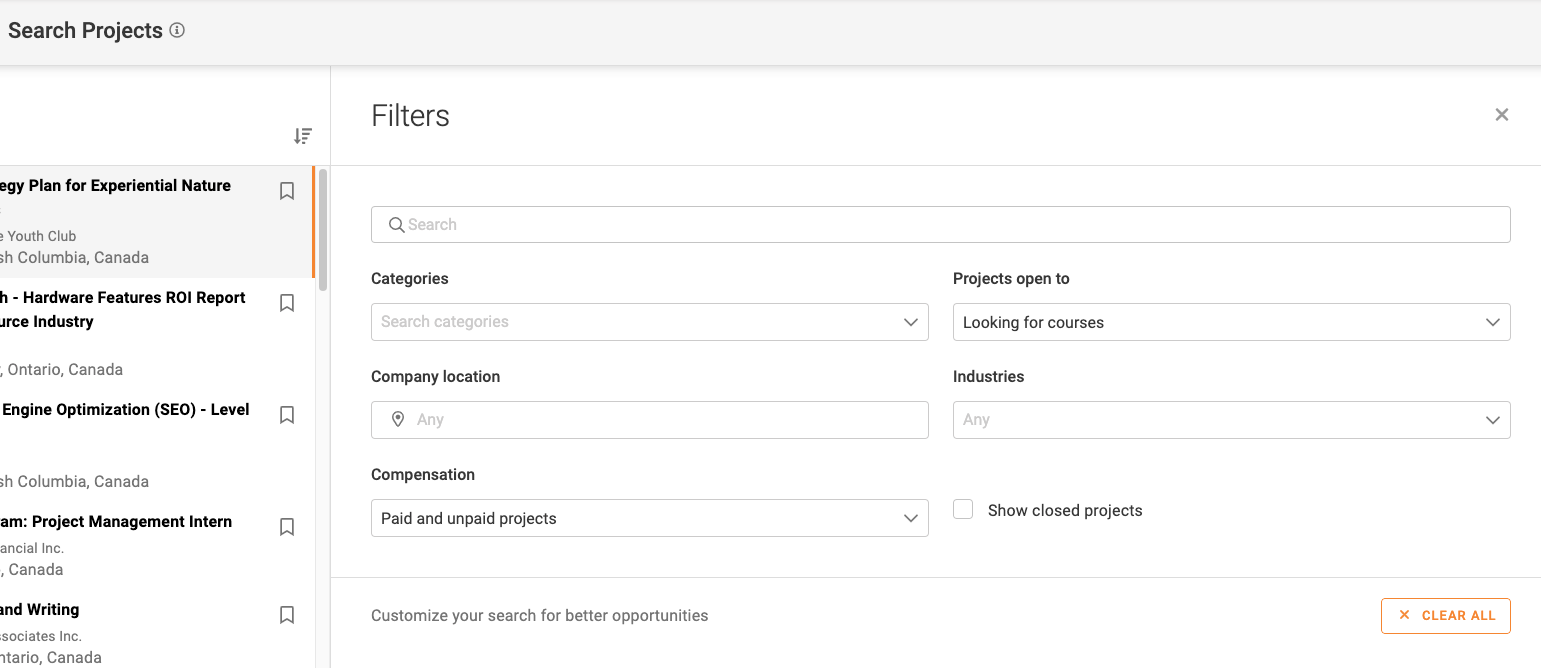 marked this post as
planned
marked this post as
under review